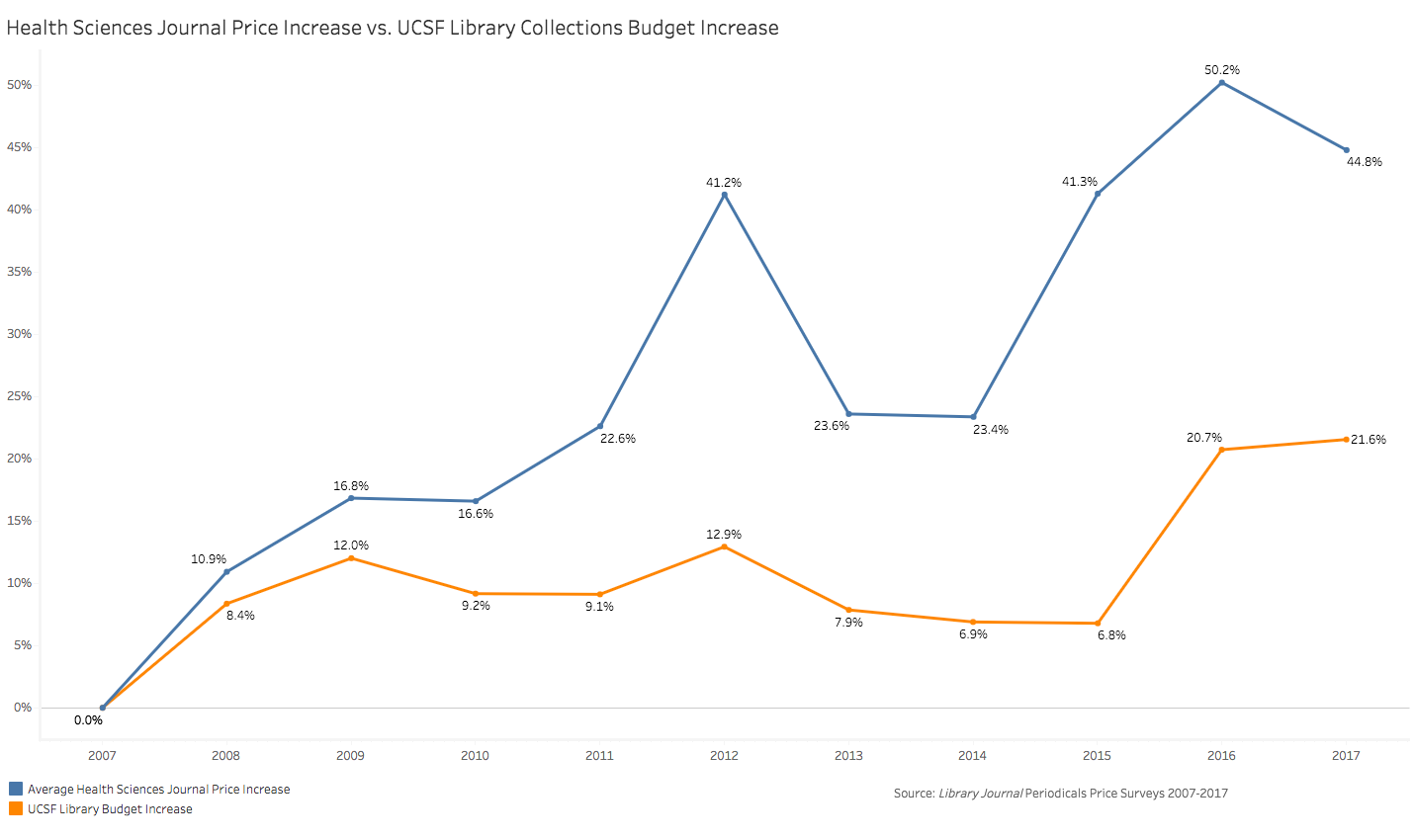 There is an increasing call towards embracing open access to scholarly materials. For instance, the EU set 2020 open access target. Besides, many countries, including the Netherlands, adopted progressive open access policies.  As a result, open access has shown steady growth over the years and many open access publishers, such as PloS, BioMed, Hindawi and PeerJ, emerged. Traditional publishers have also shown signs of, reluctantly, embracing open access. They made some of their journal hybrids, and others fully open access. They kept, however, most of their high impact factor journals behind pay-walls.
Open access accounts for about 28% of all scholarly materials. When the open access movement started, most of the open access advocates posited that open access, if not completely wipe traditional publishers out of business, would force them to cut subscription fees. In fact, one reason that triggered open access was the "serials crisis" (high subscription prices) witnessed by libraries in the 1990s. Now, after it reached significant milestones in terms of influence and share, it looks that open access has done little to address issues related to subscription prices. According to the report titled Monitoring the Transition to Open Access, since 2013, ten UK universities paid £16.1 million for subscriptions. That means UK universities journal subscription costs are up by 20% over the past 3 years. Over the same time, UK universities paid £3.4 million for Article Processing Charges (APCs). All the money went to seven of the leading publishers.
The report made clear that traditional publishers have multiple revenue streams. Journal subscription fees and APCs are the dominant ones; they charge APCs for hybrid and Gold open access journals. Traditional publishers charge high APCs compared to newly emerging open access journal publishers.
Universities and policymakers are making efforts to embrace open access.  However, traditional publishers seem to find ways to keep articles behind ever increasing pay-walls. These high subscription prices are one of the issues that put German universities at loggerheads with Elsevier, the giant in the field. Many universities, scholars and open access advocates are also exerting pressure on the tradition publishers to open up.
There are many indications that the future is open access. The EU's and major research funders' open access policies confirm this. But the fight for open access is far from over.